AMS DEICING PRODUCTS
AMS 1424 - AMS 1428 - AMS 1431 - AMS 1435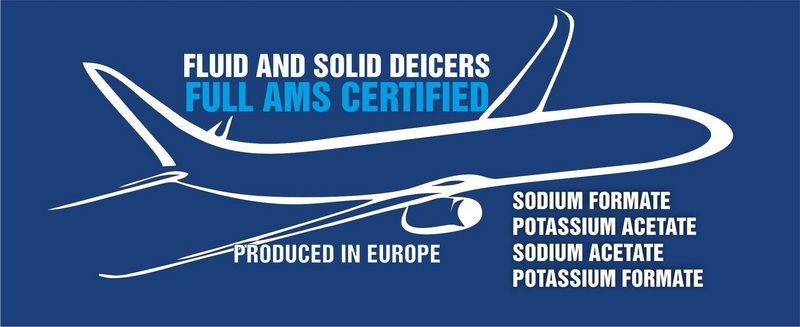 Following a recent investment of more than 10 million euro, ROMCHIM PROTECT has built the most modern factory in Romania of: deicing/anti-icing products, fire retardants, paints and other special products.
"Established in 1998, the Romchim Protect plant has been particularly remarkable for its flame retardant solutions, epoxy resins and de-icing/anti-icing products for the aerospace industry."
Also, within the research laboratory Romchim Protect, we created new high performance deicing products, AMS certified, for runways and for aircrafts use.
Being producers and having a variety of deicing products, we can conclude a prosperous and advantageous partnership on both sides.
If you believe that the products presented are of interest to you, please let us know the availability of a possible collaboration.
AMS 1424
FLUID ROMCHIM PROTECT TYPE I Aircraft deicer

AMS 1428
FLUID ROMCHIM PROTECT TYPE II Aircraft deicer
AMS 1431/1435
Fluid and solid runaway deicers/anti-icing